What's New?
November 30th, 2010
Photos added to the "Before and After" page.
November 21st, 2010
Photos added to the "Rapid Transit", "Motor Coaches" , "Before and After", "Work Equipment" and "Streetcar" pages.
November 17th, 2010
Three new pages have been added: "Commentary", "Before and After" and "Literature."
Photos have been added to the "Rapid Transit , "Streetcars" and "Before and After" pages.
March 1st, 2010
The Late Paul Weyrich, founder of the Free Congress Foundation, publisher of The New Electric Railway Journal and Web Master of trolleycars.org, has left me his 30,000 plus slide collection of railway and mass transit subjects. The understanding was that I would share as much of his collection as possible through various websites and eventually donate the collection to responsible parties for archiving and preservation.
Paul's original and public domain slides of Southeastern Wisconsin transit and traction subjects will grace this website, including North Shore Line material. Much of the North Shore Line collection will be available to Laura Heiden to share via her outstanding website.
I will be posting articles and opinion pieces from various Milwaukee transit fans and historians in the near future.
Contributor Larry Allan continues to photograph and share amazing modern day views of former TM, M&ST and NSL locations for the "Relics" page.
Keep in mind that both my wife and I work full time and have a teenage daughter. I value whatever time I have available to spend with my family. As all of you know, children grow amazingly fast and in a few years Tracie and I will be "empty nesters." I may have more time for this endeavor then. But for now, enjoy the treats soon to be presented from Paul's amazing collection!
I have been very irresponsible about answering e-mail and I offer no excuses. I apologize. I will attempt to make an effort to answer future e-mail inquiries in a timely matter.
Thanks for stopping by!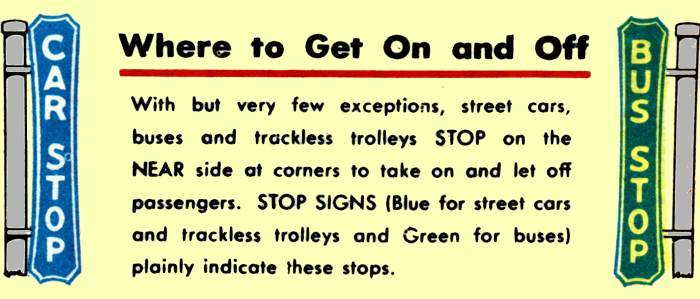 Below are two World War II ads from "Rail and Wire" magazine, a TMER&L/TMER&T employee publication. A page dedicated to company literature is planned for this web site.